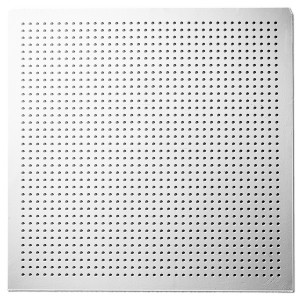 Design with circular perforations arranged in line with an interior roock wool y afterwards sealed with kraft paper and aluminum that act as a vapor barrier and this will not allow air to flow. This plasterboard is an excelent acoustic insulating. Tested in accredited laboratories.
Available in square, shadow and microshadow edge version.
Damp proof version available except for painted version.
Antibacteria version available.
Attachments: